We deliver the solutions you need.
Engineering
Background
Our naval architects and marine engineers have both scientific background and years of field expertise working on seismic vessels.
We deliver the solutions you need on deck: reliable and robust. 
Calibrated and field proven models
Hydrodynamics
Key expertise
Our hydrodynamic models come directly from the field, so that we are able to deliver unique calibrated dynamic analysis of seismic spreads.
Those models take into account all relevant environmental and operational parameters, such as irregular waves and currents, shoals, vessel track, or rope failures for example.
With the years, this unique know-how was extended to other marine systems such as offshore terminals or offshore support vessel maneuvers for example.
Reference projects
Hydrodynamics
Multi-buoy mooring design
Kappa Offshore Solutions completed the design of an offshore import terminal and delivered the terminal operations booklet in partnership with diving company TPSMI in strict adherence to OCIMF guidelines. 
Ultra-wide 3D seismic spread crossing current gyres
Kappa Offshore Solutions was contracted by Kosmos Energy to qualify and quantify the operational risks involved in towing an ultraswide seismic spread off the Northern coast of South America.
We are here to help.
Do you need our expertise in hydrodynamics?
Please contact us for more details.
Turnkey solutions from design to setting to work
Seismic sources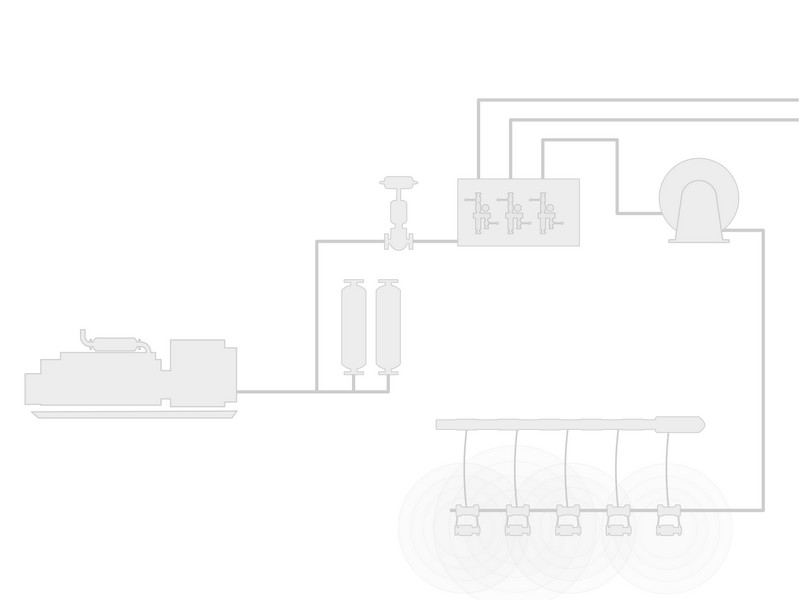 INTEGRATED SYSTEMS
Kappa Offshore Solutions designs and delivers fully integrated marine seismic source systems, including : High pressure air compressors High pressure air control and distribution circuits Air guns and source control systems Towing and handling appliances Navigation and positioning devices Ship interfaces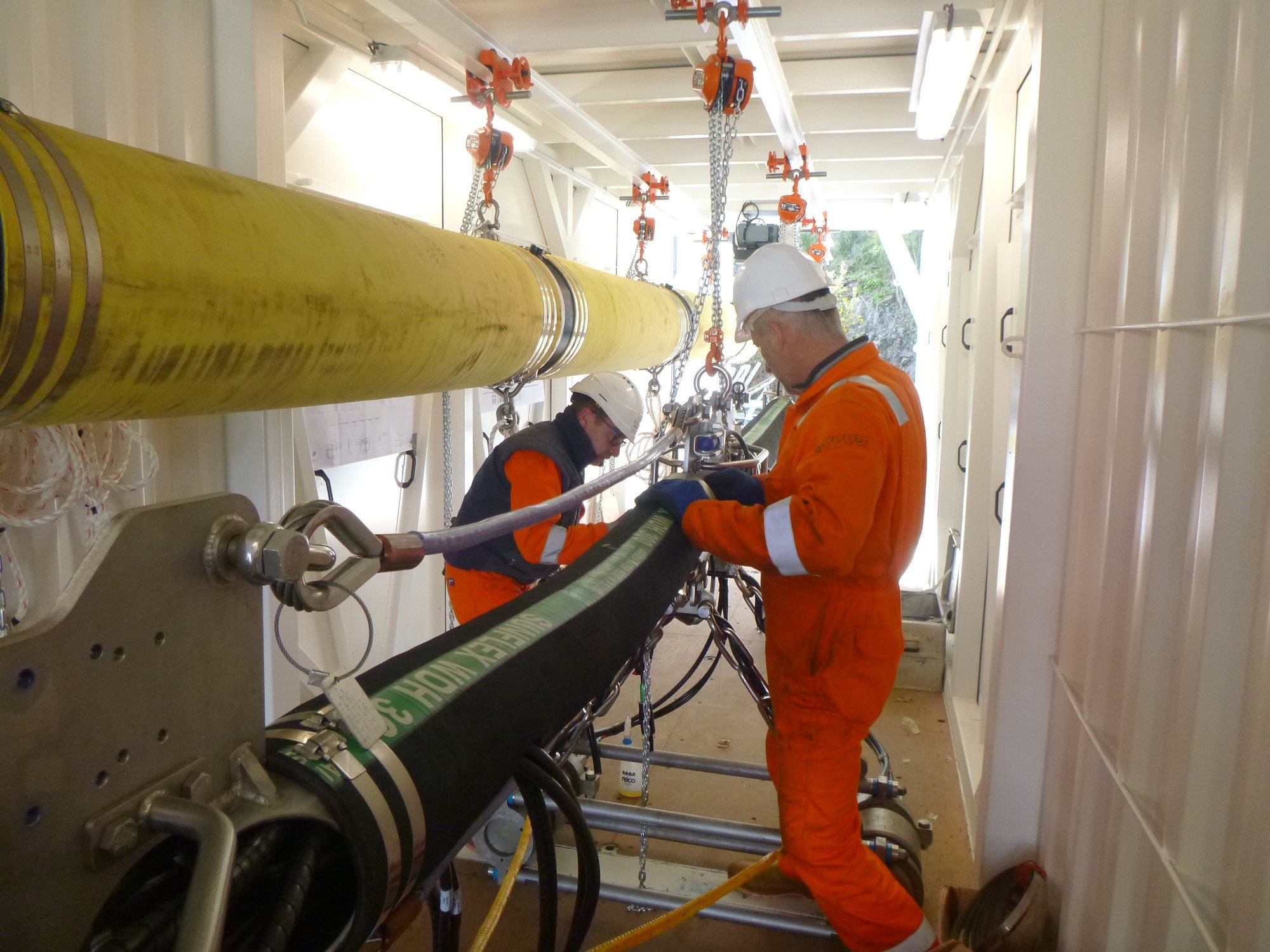 POST DELIVERY SERVICES
After delivery, our field engineers will ensure a smooth handover of the system to the customer, including : Installation and setting to work Commissioning, harbour and sea acceptance tests Operating procedures redaction Staff training and knowledge transfer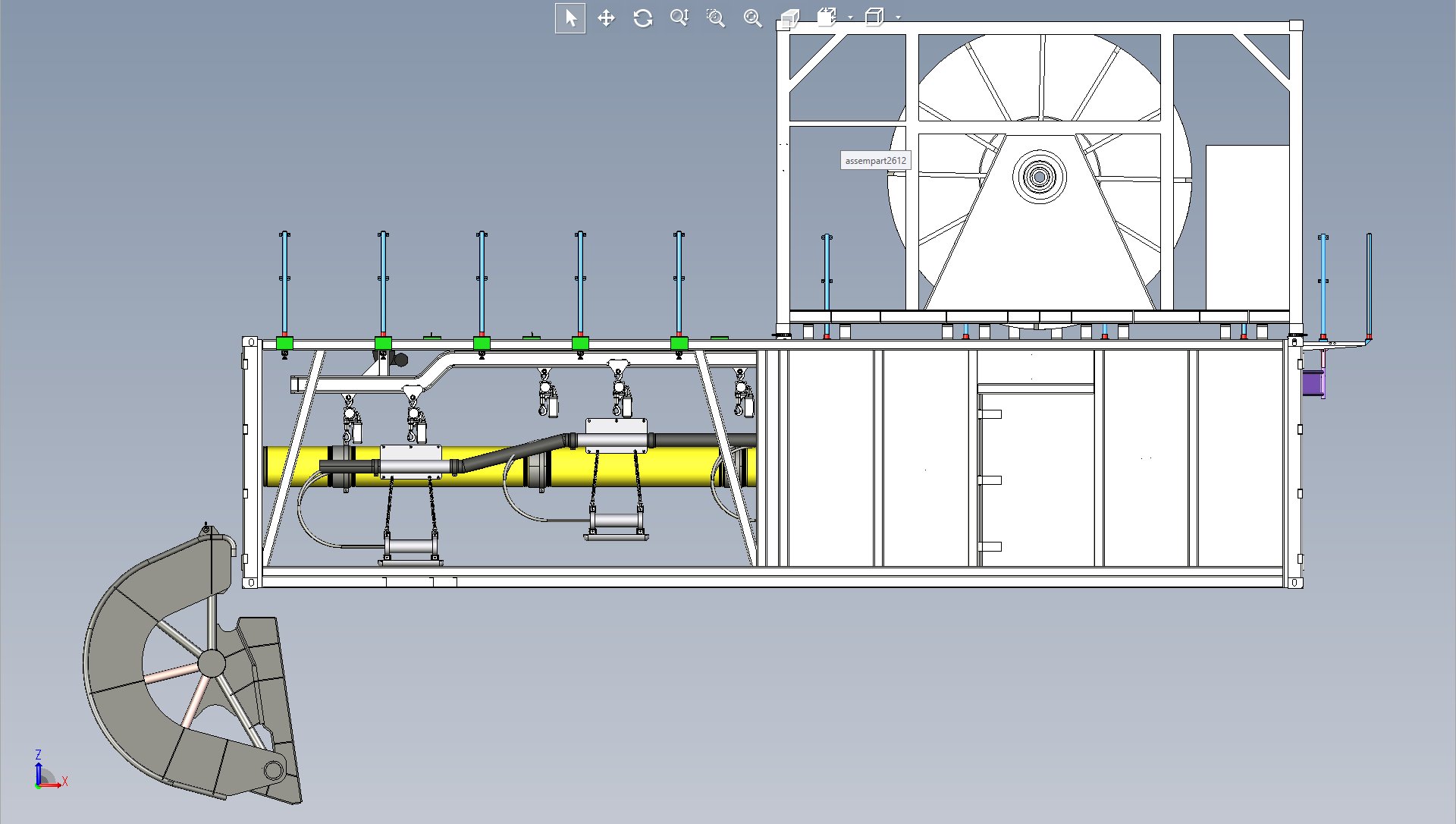 MODULAR DESIGN
Our marine seismic sources can be fully containerized using ISO sizes and CSC certification as much as possible for efficient sea freight transportation and fast mobilization on board vessels of opportunity.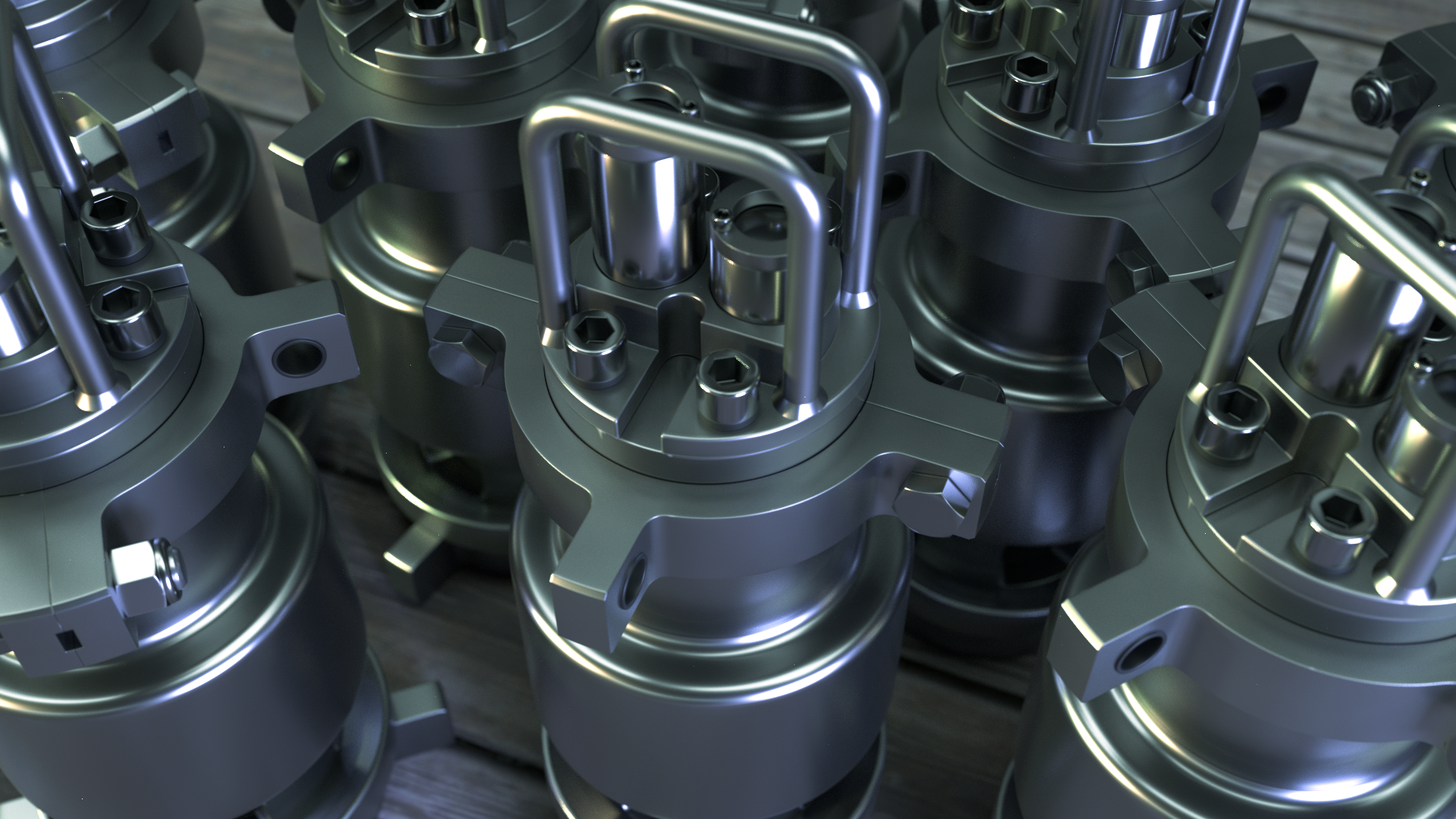 OPTIMIZATION
Synthetic far field signatures are optimized using underwater acoustics modelling software. Finite element hydrodynamic simulations are then performed to ensure optimal stability of the source signal in operating conditions at sea.
We are here to help.
Are you looking for experts in marine seismic sources?
Please contact us for more details.
From vessel concept design to setting to work and sea trials, we are specialists of seismic vessels.
Seismic vessels
05
Setting to Work
We have the seismic experience and crews to operate seismic vessels.
We are experts.
Are you planning to build a new seismic vessel?
Please contact us for more details.